Pandanus Resort Wraps Up Expansion Project
The Pandanus Resort in Mui Ne finishes resort expansions which started in 2018.
Pandanus Resort encompasses an area of over 10 hectares, with a total of 257 spacious accommodation units with full amenities. There are eight different types of accommodations, including 48 bungalows with both indoor and outdoor showers and an outdoor bath. Built using the architecture and materials of the Cham-era – such as reddish-brown terracotta bricks and carved wooden details – the resort offers unmatched warmth, intimacy and individuality.
Resort facilities include the two largest swimming pools in the area; one with a swim-up bar, two restaurants that serve both Vietnamese and international dishes with a focus on the local cuisine, a cocktail lounge, a spa with sauna and steam rooms, a fitness centre and a variety of sports facilities.
Inspired by the old pavilions, Café Blue Lagoon is designed with a vaulted, red-tiled roof paired with large windows that provide maximum natural light. With a lotus lake view, the restaurant features open plan seating and can accommodate up to 350 guests. The menu is a combination of traditional local specialties, plus European and Asian dishes, offering an interesting culinary experience.
The opening of the Champa Centre secures Pandanus' spot as a top venue for Meetings, Incentives, Conferences, and Exhibitions in Vietnam.
OTHER NEWS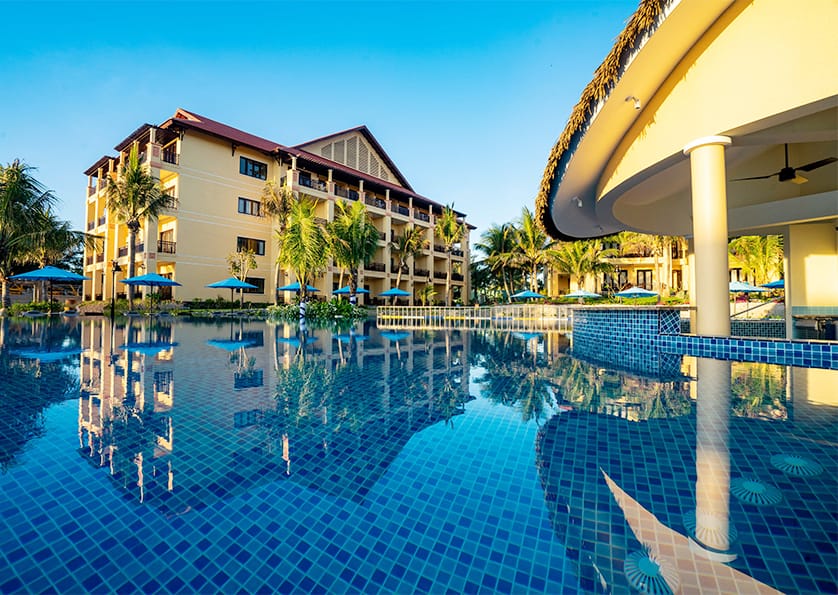 Pandanus Resort Service Updates
The safety of our guests and staff are of the utmost importance to us. In regards to the current COVID-19 situation, we have announced a series of updates to our services, which will remain in effect until further notice.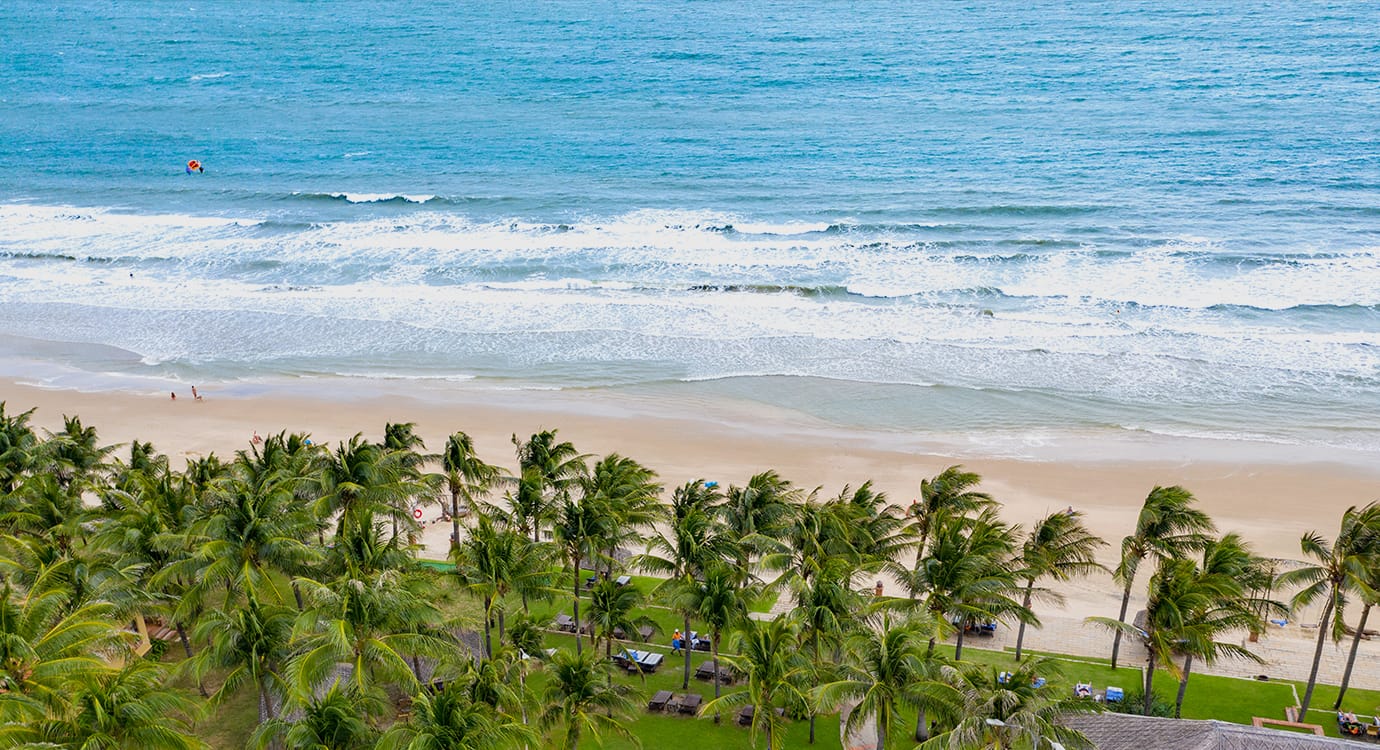 Grand Opening of Champa Centre in Mui Ne, Phan Thiet
Pandanus Resort in Mui Ne, Phan Thiet celebrates the grand opening of the Champa Centre convention venue, a brand-new facility equipped with state-of-the-art meeting and event resources.