Imagine yourself in Paradise … Imagine yourself in Pandanus; a resort in harmony with both nature and the rich local culture.
Welcome to a refreshing retreat abounding in palm trees and lush tropical flora on a white sand beach. Designed in the charming Cham architectural style, this peaceful getaway will comfort you and transport you to a place of serenity and beauty, while the sound of the ocean waves whisper in your ear.
Relax and ready yourself to experience the real Mui Ne, immersing yourself in the peaceful life of the local people.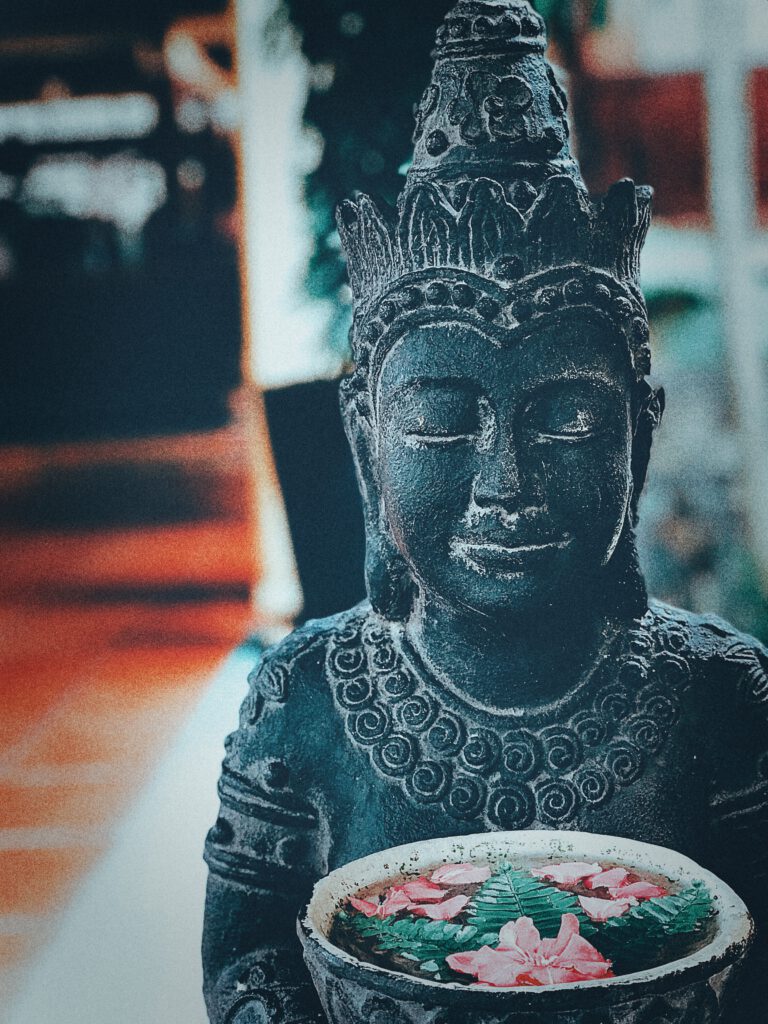 RESORT HIGHLIGHT
Cham Culture
As you enter Pandanus, rhythmic Cham melodies massage your auditory senses. Take a look around the lobby with its colourful decor and high wooden ceilings. Smile as your eyes settle on a Cham artisan wearing a traditional dress and crafting colourful scarves on an ancient loom.
ROOMS & SUITES
Choose your perfect second home at Pandanus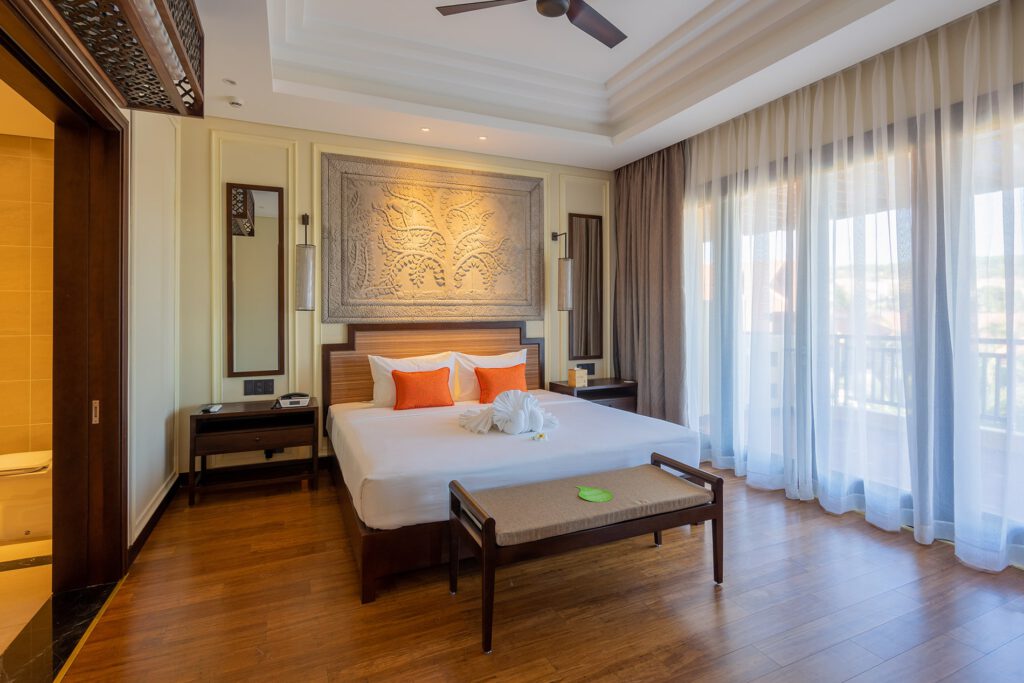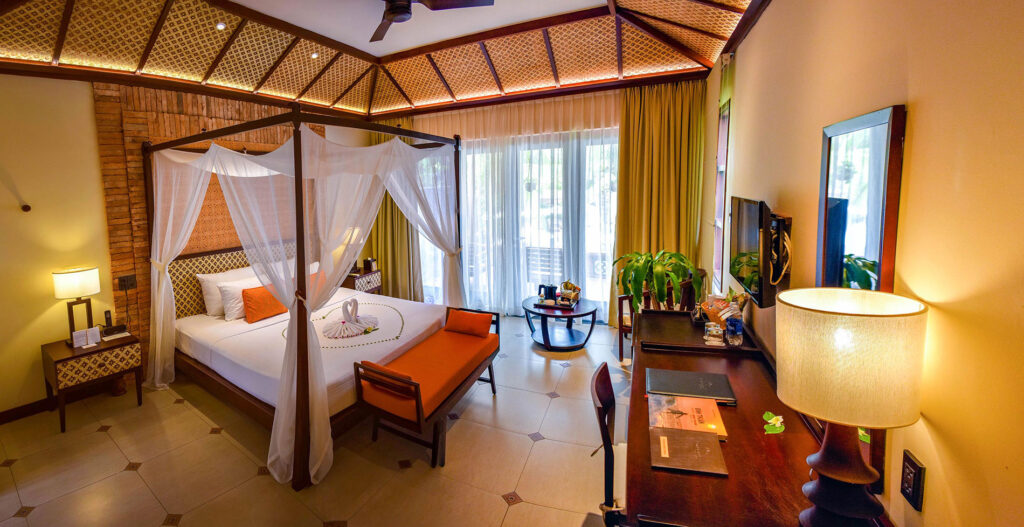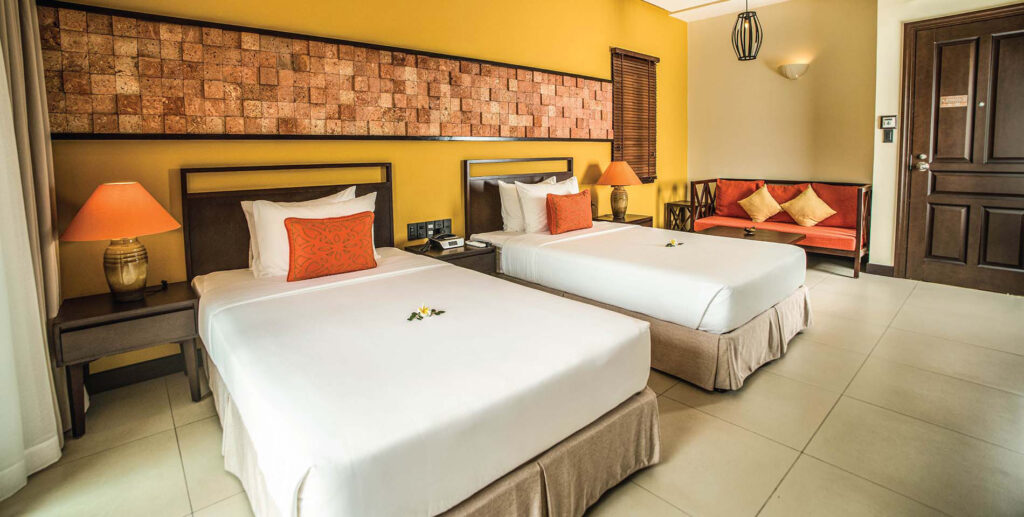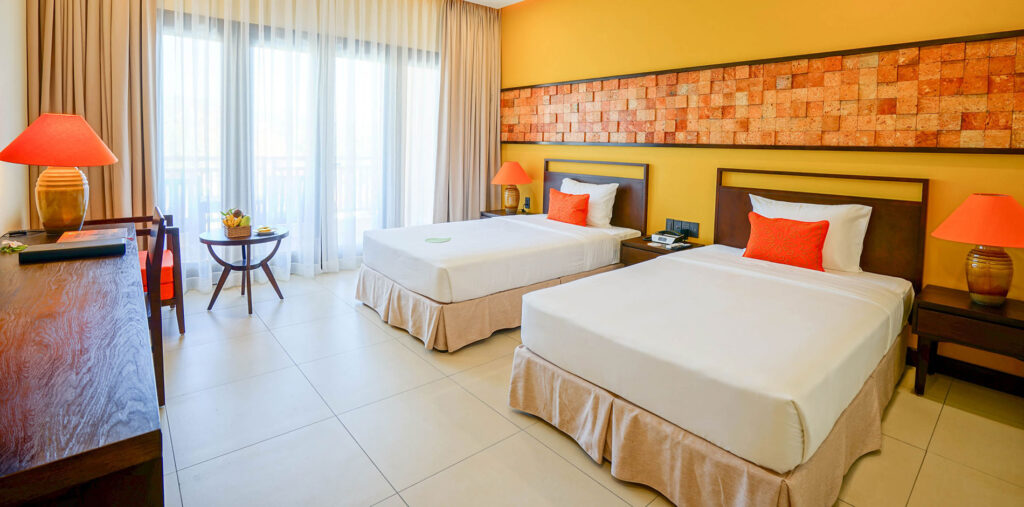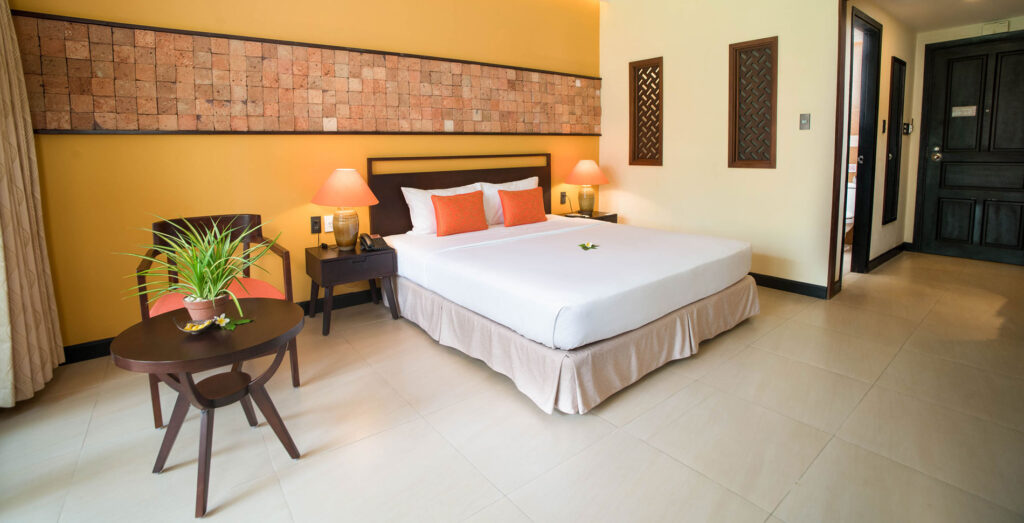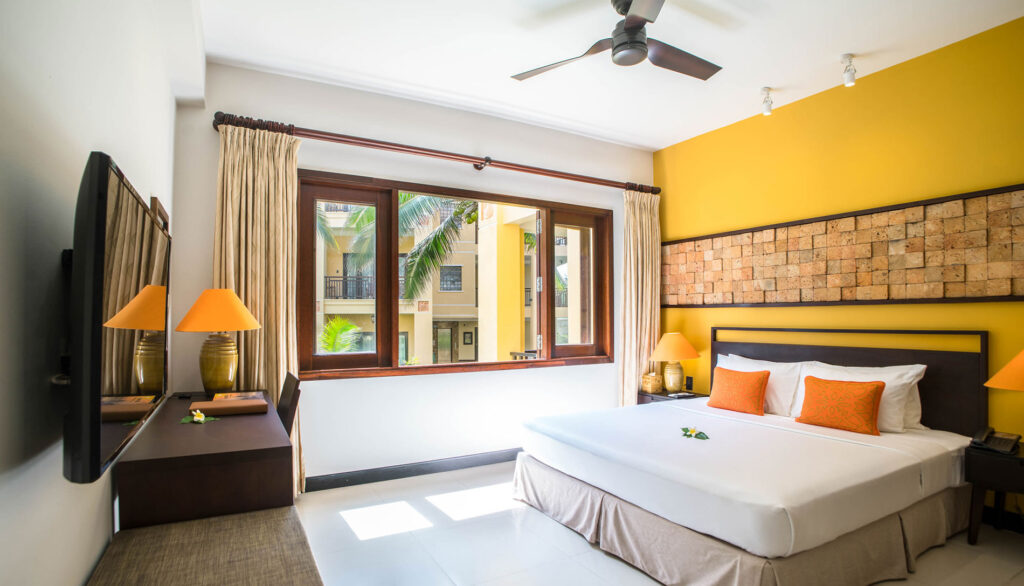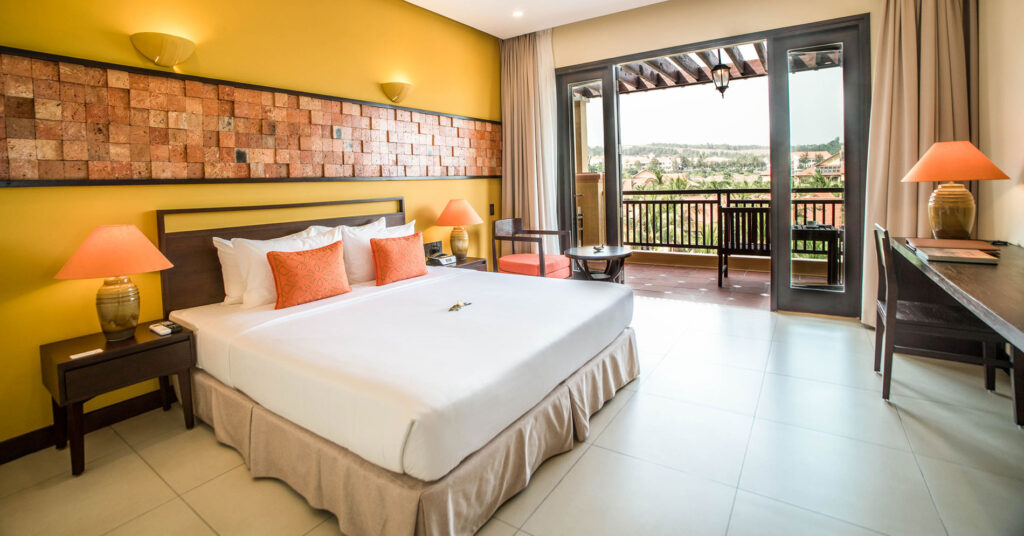 RELAX, RECHARGE, AND REFRESH
A tropical sanctuary for perfect relaxation
Peony Spa
Exclusive natural therapies
Tensions melt away and bodies, minds and spirits are rejuvenated by trained therapists at our spa. From massages to facials to hair and beauty treatments, you are enticed to indulge in treatments that leave you feeling fresh.
Restaurants & Bars
Savour it all
Choose from our large selection of local and international dishes, or indulge your taste for street food at our evening Cho Viet outdoor market while listening to live bands.
Beach Wedding
Blissful moments
Celebrate your love with a splendid 'never to be forgotten' seaside ceremony on our beach. Let us take care of every detail to create your perfect wedding experience.
Unforgettable Experiences
White Sand Dunes
Explore nature's magnificence at the White Sand Dunes with its dazzling deep blue lake, bright green lotus plants and pristine white sand dunes.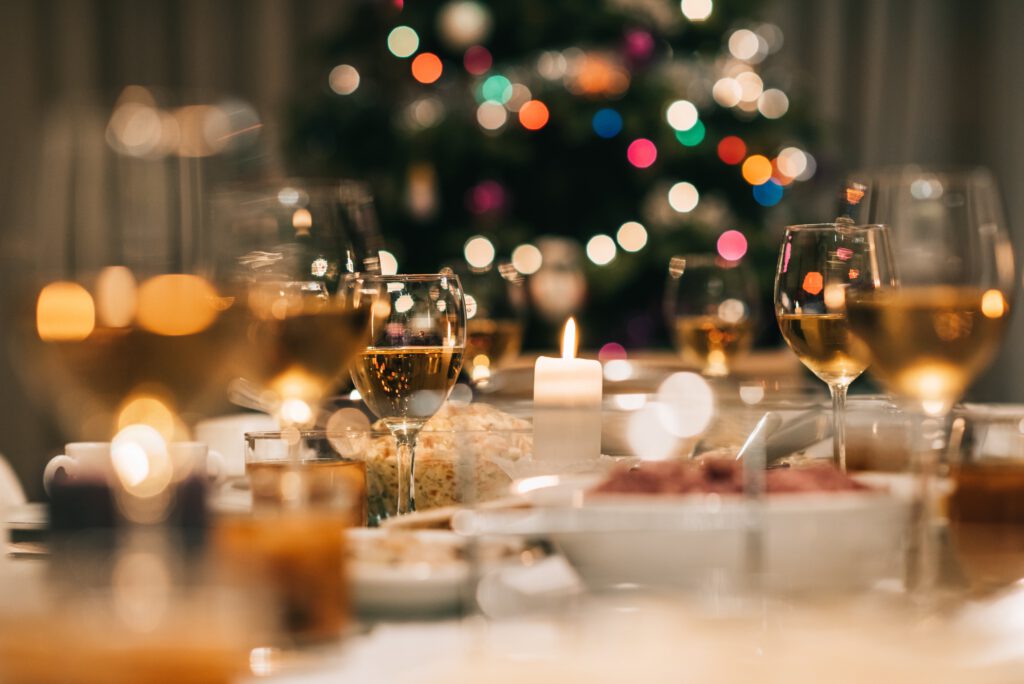 NEW YEAR'S EVE GALA DINNER
NEW YEAR'S EVE GALA DINNER Kick off the holidays by getting out of the city and relaxing on Ganh beach in Mui Ne. Feel the cool ocean breezes while listening to the ocean waves. Join our vibrant New Year's Gala with family and friends, all the while creating happy memories with each other.  NEW YEAR'S […]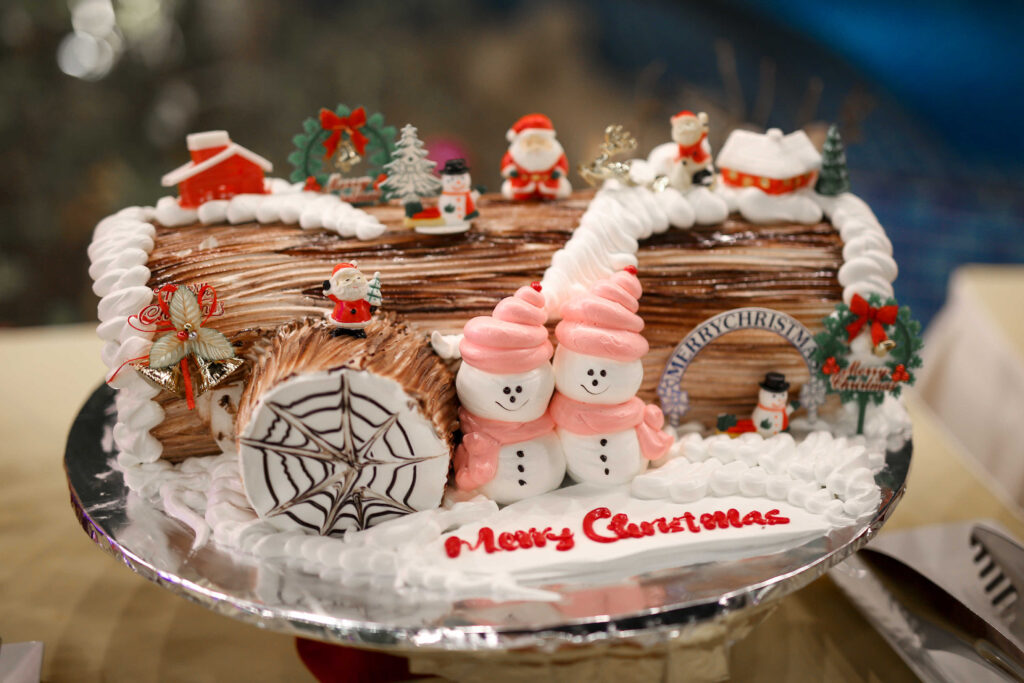 CHRISTMAS EVE PARTY
Celebrate Christmas in a tropical oasis Christmas at Pandanus promises to be a delightfully delicious celebration. Our huge Christmas buffet includes all of your favorite holiday dishes. The ambience will be nothing short of spectacular, as you will be dining in the middle of a lush tropical garden with gorgeous ocean views, while listening to […]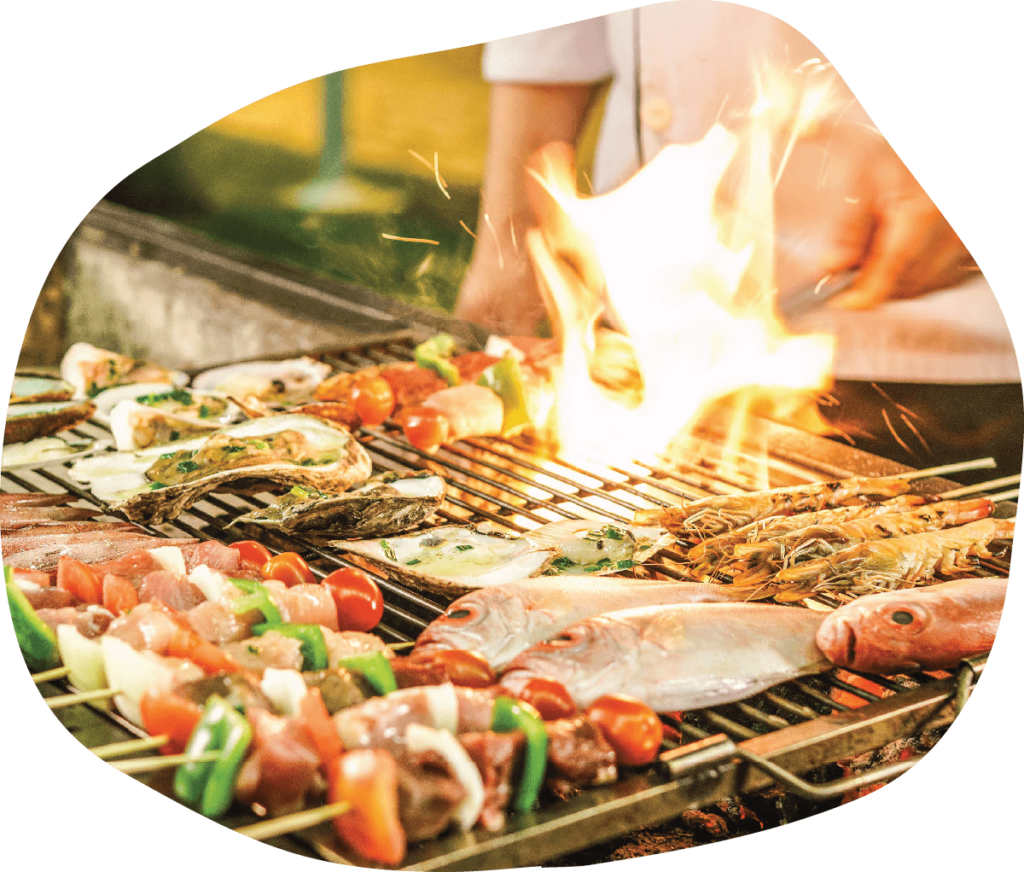 WEEKLY BARBEQUE BUFFET 'TASTE OF MUI NE'
Enjoy a marvelous weekend with the family on our lush, tropical grounds. When Saturday night hits, savor the taste of Mui Ne specialties, plus a wide selection of grilled seafood. All the while, let melodies from the Stardust Band enchant you.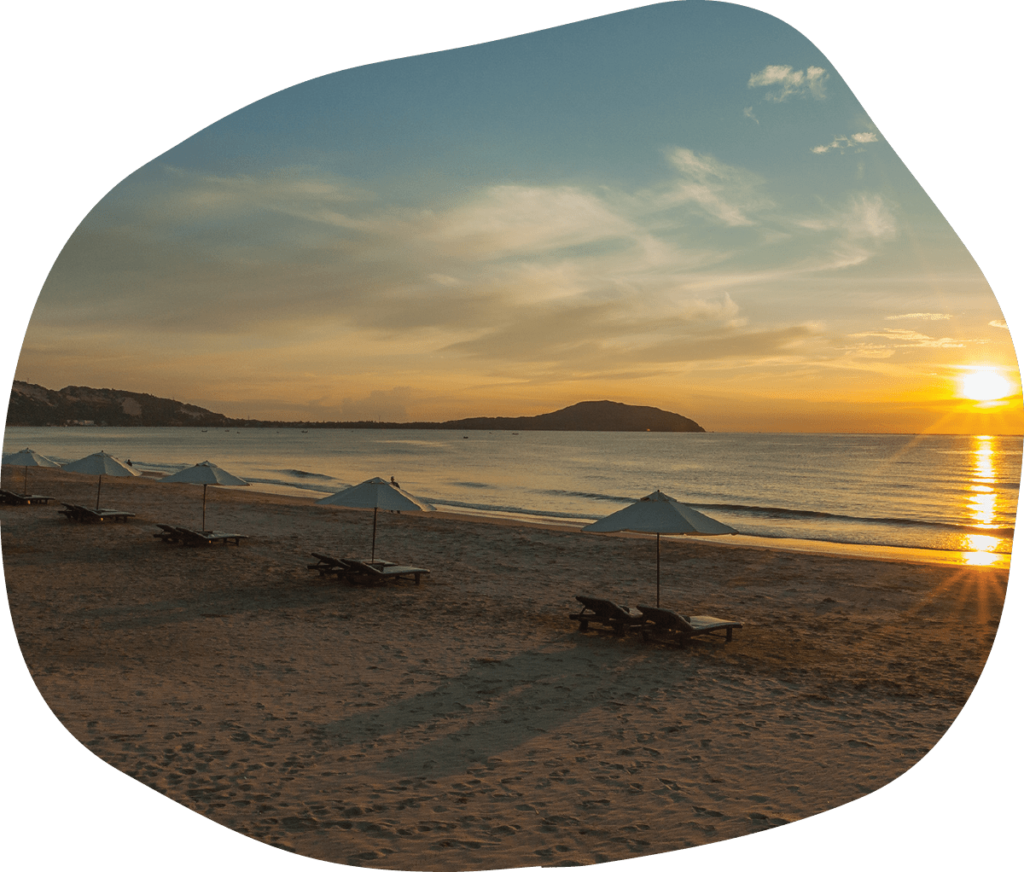 DAY USE PACKAGES: A RELAXING DAY IN MUI NE
Feel the desire to get away but short on time? Pandanus offers the perfect venue for a day full of utter relaxation. Our beautiful garden lies adjacent to a white, fine-powdered beach, where you can hear the waves softly lap against the shores. The best news is, you don't have to stay overnight to enjoy our fabulous facilities.