With two restaurants, two bars, nightly seafood events and lively street food offerings, Pandanus has something for everyone and is always in good taste. Whether dining with family, as a group or in a pair, we have the perfect settings and dishes to make your meal an unforgettable one.
We offer options to suit even the most discerning diners, a large kid's menu and a wide-ranging choice of delicious western and Asian dishes.
Our breakfast buffet at Café Blue Lagoon earns raving reviews from guests, many of whom call it the most extensive they've seen. The Sun Terrace Restaurant offers casual vibes for those looking for a light lunch by the pool or snacks by the beach. As the sun sets, the Waterfall Lounge offers happy hour alongside an extensive selection of alcoholic and non-alcoholic drinks while our house band performs each evening.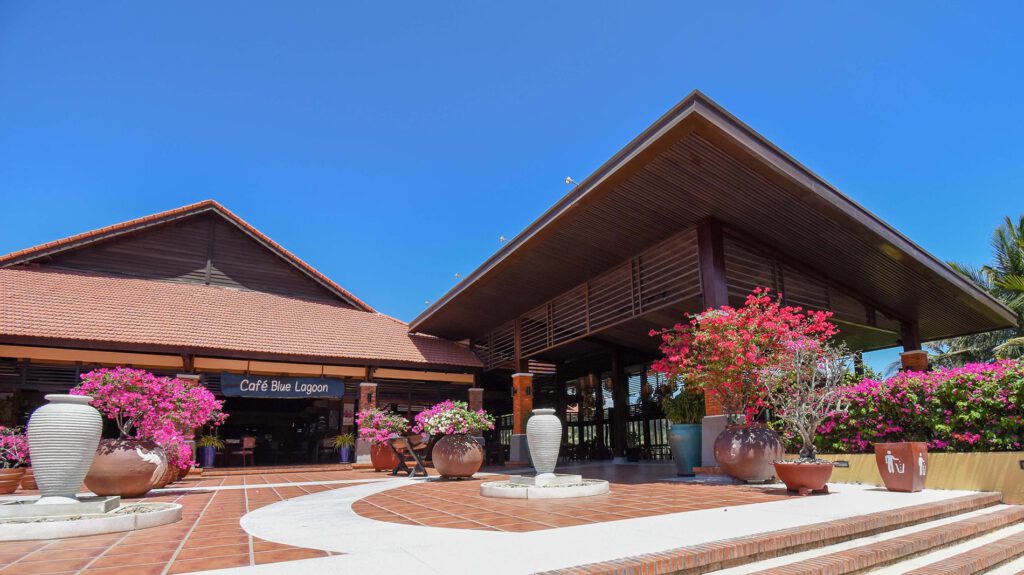 Café Blue Lagoon
Our all-day dining restaurant is open around the clock! The cafe is home to our extensive breakfast buffet as well as evening dining with live music and lively street food offerings. Whether you're craving Asian or international menus, you can find it all here alongside a kid's menu filled with favourites for our growing guests. Stop by at any time of day (or night) for something delicious.
OPEN TIME: 24 hours per day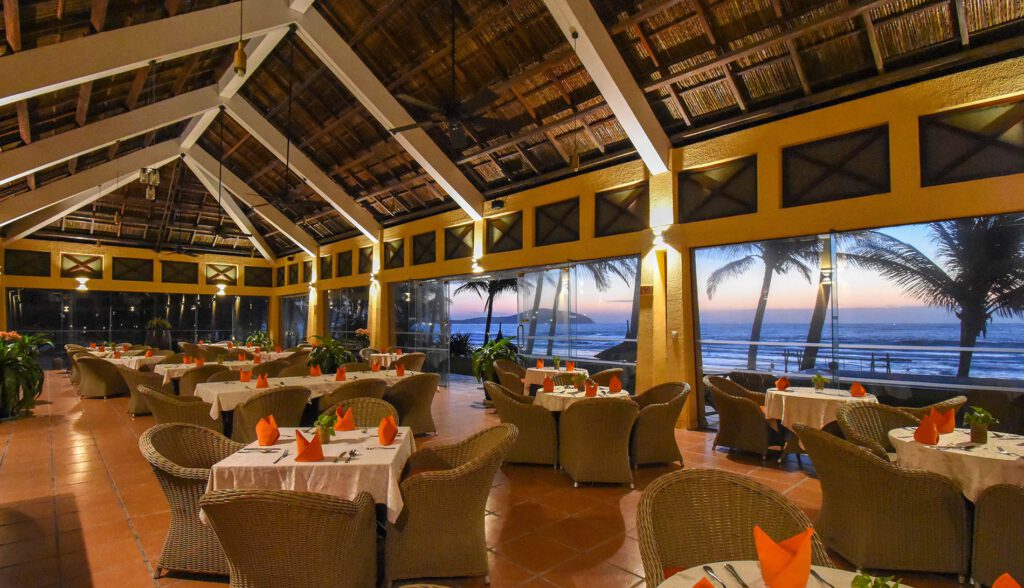 Sun Terrace Restaurant
When you're ready for lunch or some refreshing afternoon cocktails but don't feel like leaving the beach or pool, head over to our Sun Terrace Restaurant. With indoor and outdoor daytime dining, it's the perfect spot to grab some bites, wine, coffee or cocktails.
OPEN TIME: 09:00 to 17:00 daily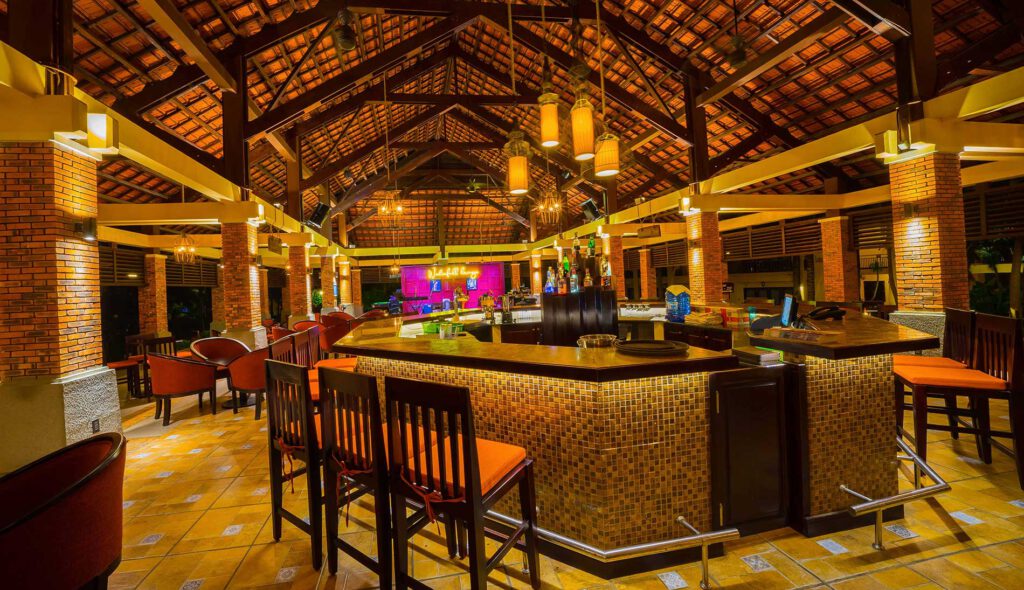 Waterfall Lounge
From tropical drinks to fine wine to a refreshing cold glass of beer, the drinks on offer at the Waterfall Lounge quench your thirst for cocktails and mocktails with a local twist, accompanied by the sweet sounds of a live band in the evening.
OPEN TIME: 14:00 to 22:00 daily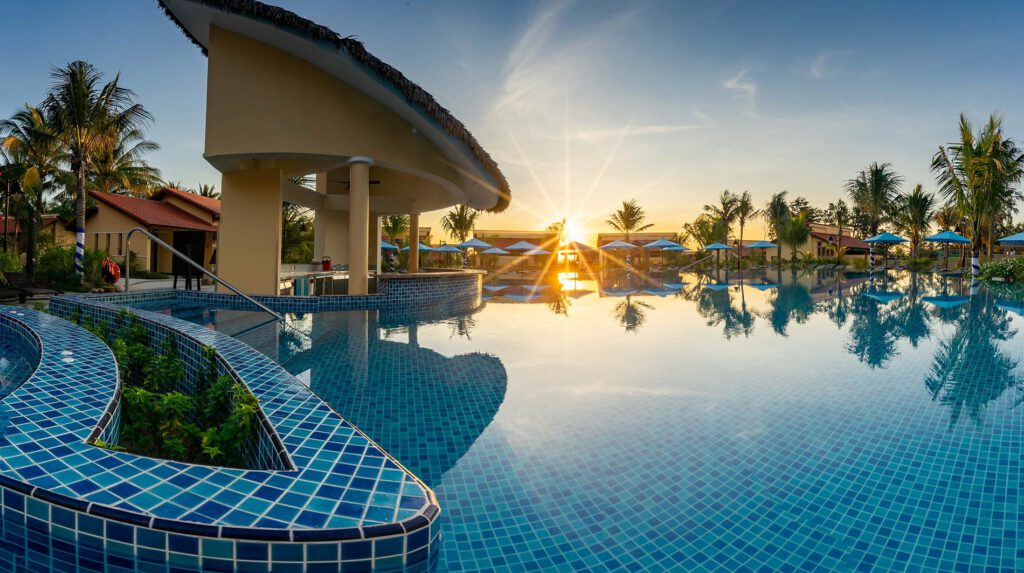 Pool Bar
Grab a delicious cocktail, mocktail, smoothie or fresh juice at our swim-up pool bar and refresh the palate without even having to get out of the water.
OPEN TIME: 09:00 to 17:00 daily