Inspired by the old pavilions, Café Blue Lagoon is designed with a vaulted, red-tiled roof paired with large windows that provide maximum natural light. With a lotus lake view, the restaurant features open plan seating and can accommodate up to 200 guests. The menu is a combination of traditional local specialties, plus European and Asian dishes, offering an interesting culinary experience.
From 06:30 to 10:00 every day, the rich smell of dishes with diverse culinary flavours will lead you to the breakfast buffet area. The plentiful array of items on offer will easily provide you with the energy needed for a full day of enjoyment. At the end of the day, you may also have dinner here while enjoying the unique traditional melodies performed by the in-house Cham band. The band performs Cham music six days per week from 18:00 to 20:00.
Each Saturday night, from 18:00 to 21:00, the Café Blue Lagoon Restaurant is the venue for our "Taste of Mui Ne" buffet with dishes that originated in the Mui Ne area. During dinner, the Cham band is joined by Cham dancers and then by our very own 'Stardust' band from the Philippines.
The Café Blue Lagoon chef suggests that you try some of his local delicacies, such as fried 'Banh Can' mini Vietnamese "pancakes", crispy 'Banh Xeo'; the more traditional Vietnamese "pancake", or aromatic 'Bo Cuon La Lot'; grilled beef with lolot leaf. These are just some of the dishes that are made fresh at Cho Viet food court on the terrace outside the Café Blue Lagoon Sunday to Friday evenings from 18:00 to 21:00.
OTHER DINING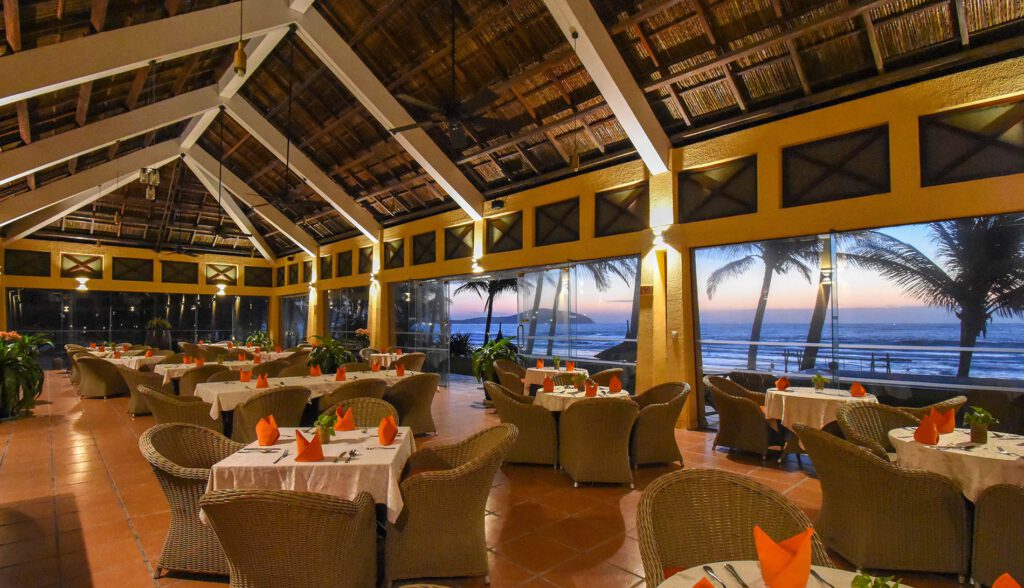 Sun Terrace Restaurant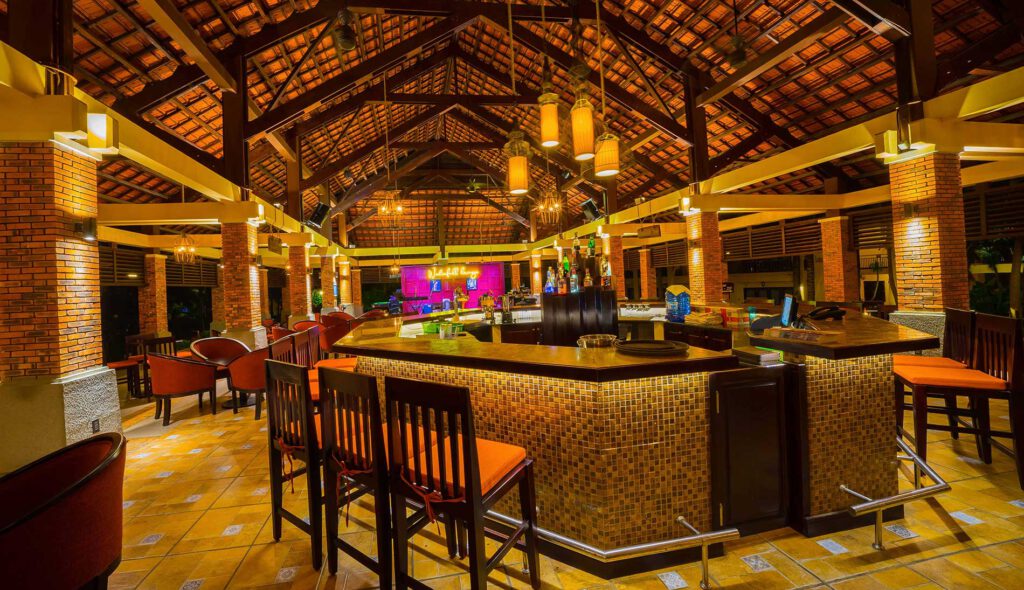 Waterfall Lounge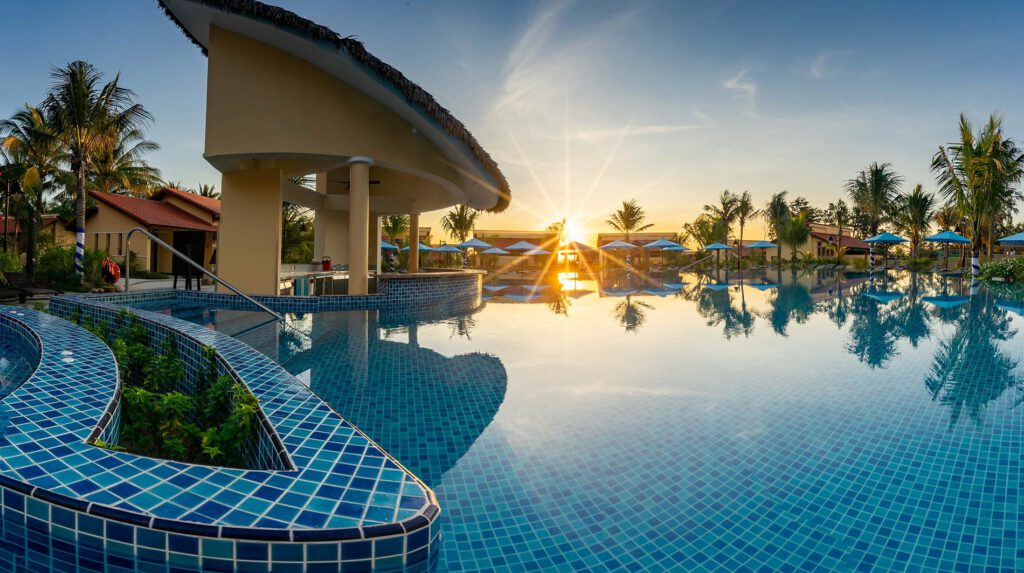 Pool Bar